Furniture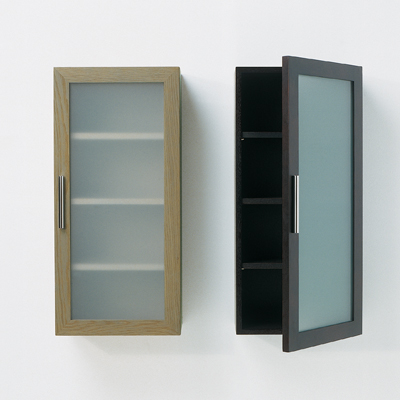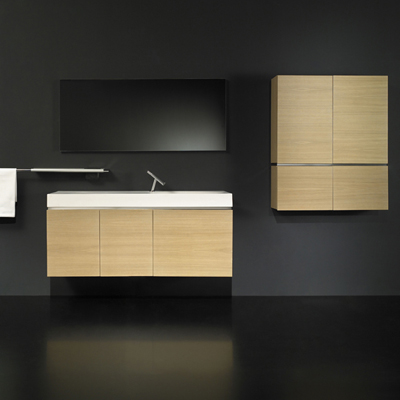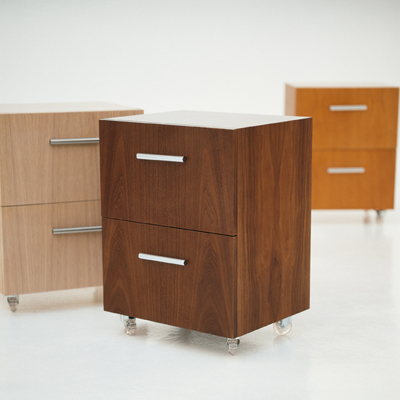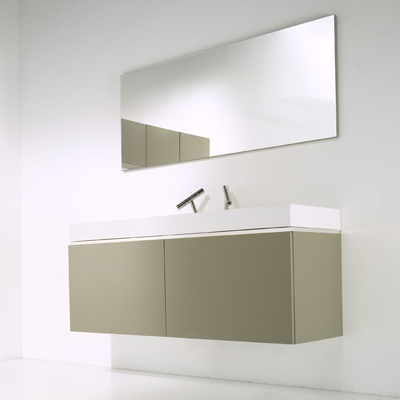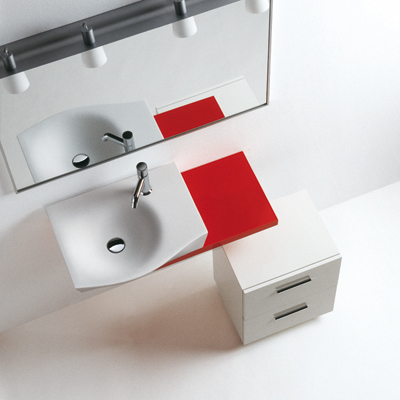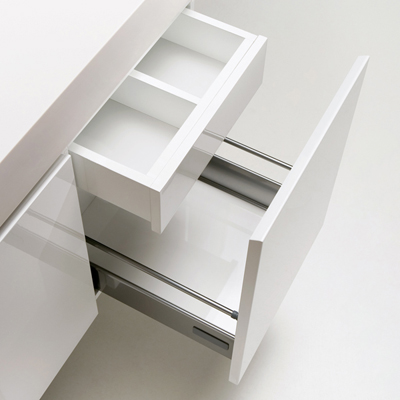 Made to measure
SUSPENDED FURNITURE: a collection of box-units that permit a great variety of designs. The different sizes suggested and the opportunity to "make to measure" allow an adaptation to the dimensions of whatever bath-room.
The box-unit collection, with drawers that withdraw completely, give ease of access and is thus ideal for constant, daily use. It offers great storage and organisation capacity.
PROGRAMME OF CUPBOARDS: with two alternative heights, these cupboards may be combined both horizontally and vertically, offering an enormous range of composition possibilities.
The metal edges make a neat separation between units and permit easy opening, without the need for door-knobs
Materials
Natural veneers of American walnut or oak with a variety of finishes: Natural, Ash, Teak or Wenge.
Glossy lacquers in white, orange and red, with the option of special customised colours.
TECHNICAL DATA [PDF] /CATALOGUE [PDF]