SWING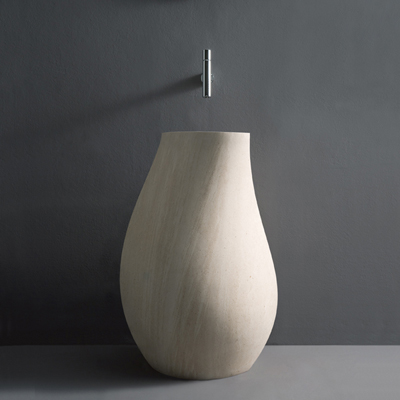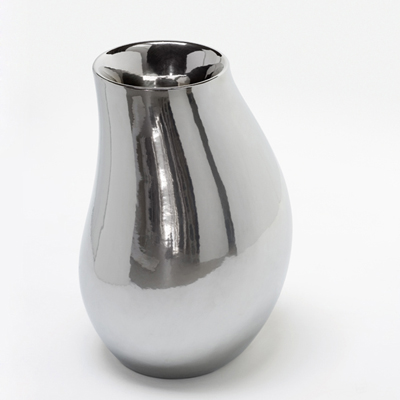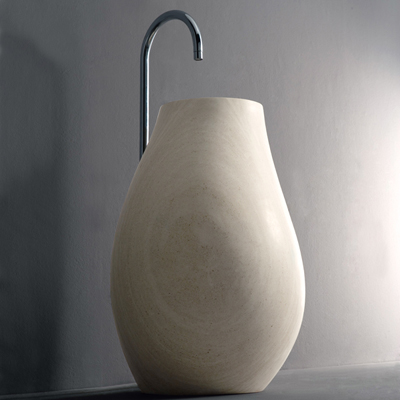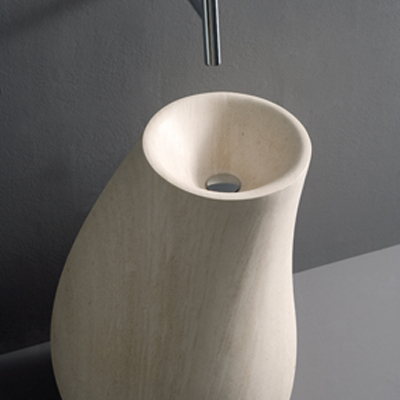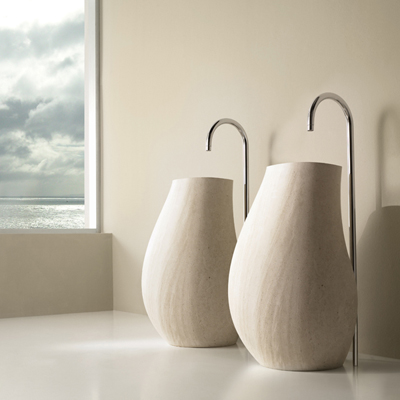 A sculpture in motion
In Swing there are neither symmetries nor front plane, not at least until you install the tap, so that the freestanding washbasin becomes a decisive visual reference, a piece around which the bathroom revolves.
A single piece freestanding washbasin with ground outlet equipment. There is also the opportunity to be made for wall placement purposes and horizontal drain.
It is made of either natural stone, reinforcing the sculptural character of the design, or porcelain.
Natural stone: satin-honed white Carrara marble, satin-honed Crema Loja marble, natural polished black Abanilla marble, Blanche Ramagee stone and Bateig blue stone. With the option of special stones on request.
Porcelain: white, black and silver.
Designers
Nacho Lavernia and Alberto Cienfuegos

TECHNICAL DATA [PDF] /CATALOGUE [PDF]