FARO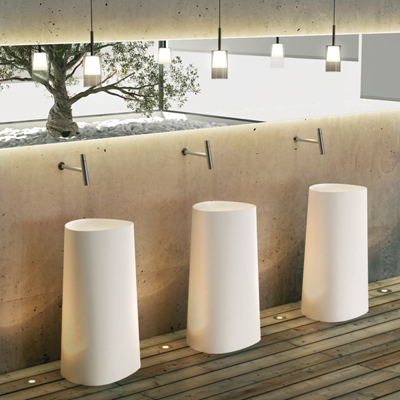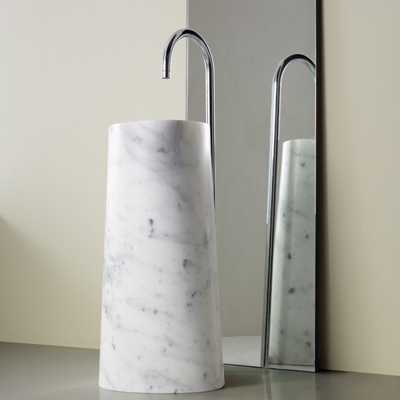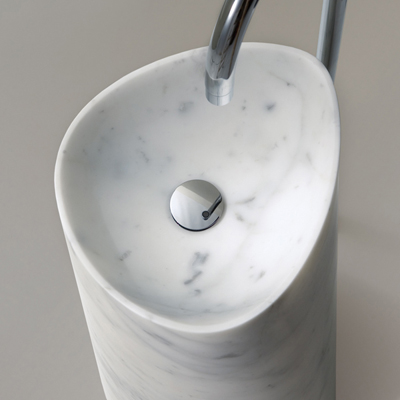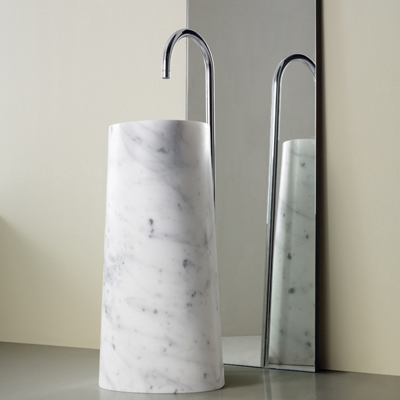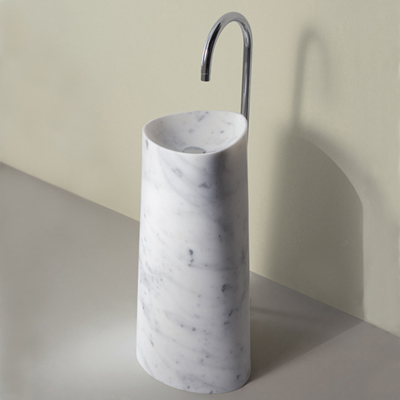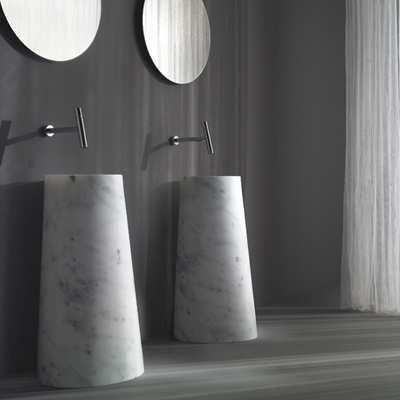 Essential shape, gentle twist.
This is a singular freestanding washbasin, one that doesn't go unnoticed. Without symmetries or front plane, the installer or user decidesthe final position making the washbasin a decisive visual reference.
A single piece freestanding washbasin with ground outlet equipment. There is also the opportunity to be made for wall placement purposes and horizontal drain.
Natural stone: satin-honed white Carrara marble, satin-honed Crema Loja marble, natural polished black Abanilla marble, Blanche Ramagee stone and Bateig blue stone. With the option of special stones on request.
STONEFEEL®: white, cream and anthracite.
STONEFEEL® is a high quality resin, developed by SANICO. It is strong, easy to clean, and has a very special, smooth finish that is pleasing to the touch.
Designers
Nacho Lavernia and Alberto Cienfuegos

TECHNNICAL DATA [PDF] /CATALOGUE [PDF]