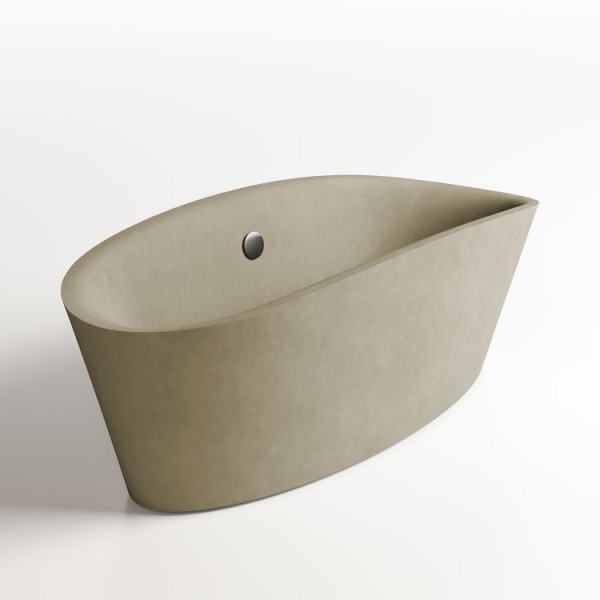 In the globalized 21st century, we are seeking for elements that give individuality and contribute to the sensory enjoyment of the habitat which affect, in a way far beyond of strict functionality, the most emotional aspects of architecture. That is why we use concrete, "the liquid stone" (E. Mendes da Rocha), as a material capable of transmitting not only sensations but also striking connotations of contemporary architecture too.
The CONCRETO Collection of concrete bathroom pieces gives a new, more architectural, approach to designs already recognized by relevant international design awards. It brings an approximation to architecture with the possibility of creating customised projects under specification.
Seamless pieces are cast in HPFC (High Performance Fibre Concrete), allowing a perfect reproduction of design and architectural models, with a very light structure yet a far greater resistance than that found in traditional concrete. The total absence of metal, and a very low water-absorption rate, guarantee an optimal indoor and outdoor performance, even under extreme conditions.
The CONCRETO Collection has great durability and high resistance to shocks, traction, compression and wear with a minimum of maintenance. With respect to sustainability, it is produced in 100% recyclable material and hardly consumes any energy in manufacture.
The Collection include the major awarded pieces from SANICO in all bathroom categories such  bathtubs, freestanding washbasins, shower trays, washbasins, handwashbasins and accessories.
Available colours are Bone, Taupé, Light Grey and Dark Grey. Specially blended, customised colours are available on request.