FERMIN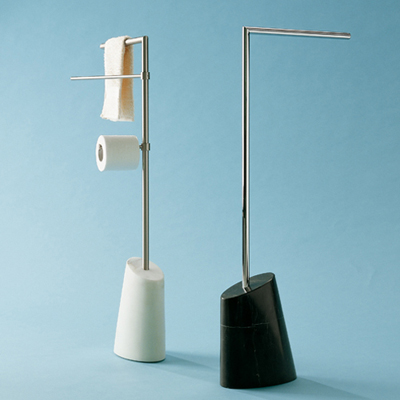 Features
Free-standing accessory series in two sizes with a range of common complements that enhance the features of the model chosen.
Materials
BASE: white "Carrara" marble satin honed or black "Abanilla" marble polished. Also available in white, cream
or anthracite STONEFEEL®.
STONEFEEL® is a high quality mineral resin developed by SANICO that is resistant, easy to clean with a very
special smooth tact.
ACCESSORIES: brass in glossy chrome or satinized nickel.
STONEFEEL®
Porcelain.
Designers
Nacho Lavernia and Alberto Cienfuegos
TECHNICAL DATA [PDF] /CATALOGUE [PDF]